"Education has always been very important to me. I want to learn as much as I possibly can. I'd met with two staff members at Belmont College. I was impressed with their knowledge and excitement around the Civil Engineering program, as well as the Surveying and Mapping program in conjunction with Akron University that was being explored.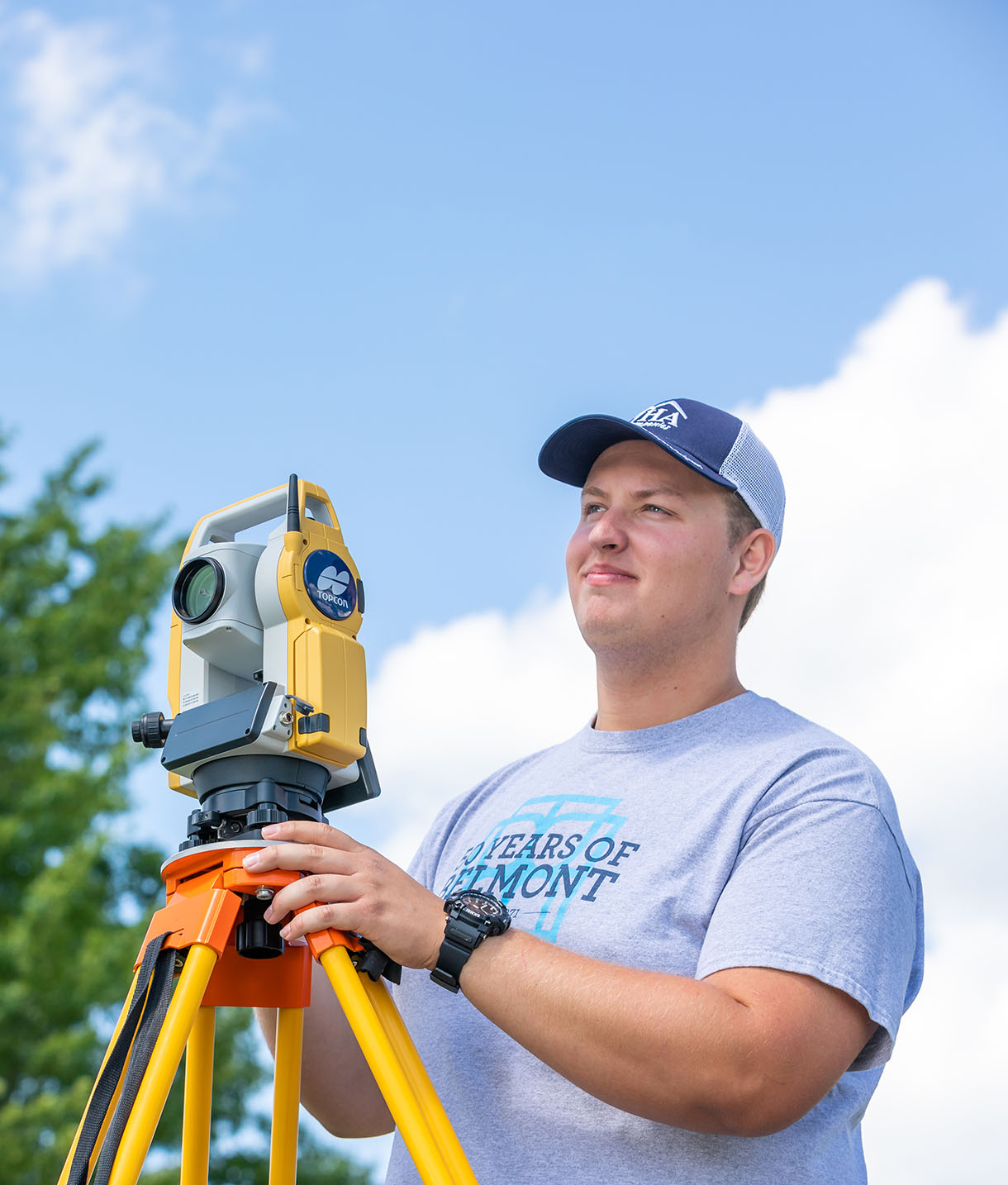 My long-time interest in engineering and designing along with an interest in construction and the outdoors motivated me to enroll in Belmont's Civil Engineering Technology and Energy and Natural Resources associate degree programs.
Throughout my time at Belmont, I received plenty of hands-on training in small classes that allowed interactive, personal, and thorough learning. I never felt like a number in an auditorium, but a part of the lecture. I graduated in May 2021 as class Co-Valedictorian with an Associate Degree in Civil Engineering Technology, along with certificates in Energy and Natural Resources and Engineering Applications, I came back to earn my second associates and graduated again in May of 2022 with an Associate Degree in Energy and Natural Resources.
My training—especially the CAD, GIS, and surveying courses—definitely prepared me for the future. I had many wonderful professors at Belmont College whose enthusiasm for surveying stirred my interest in the profession.
I'm now pursuing my Bachelor of Science Degree in Surveying and Mapping Technology through the University of Akron's College of Engineering program. A new joint agreement lets me attend Akron's classes online and their labs in-person at Belmont. I'm projected to graduate in May of 2023. Along with two summer internships, I'm working as a survey field technician at a surveying and engineering firm in St. Clairsville. Once I graduate, I'll work toward earning my professional surveyor's license in Ohio and surrounding states in hopes of starting my own surveying business.
I also plan to earn a commercial pilot's license so I can specialize in aerial surveys. The job opportunities are endless—from conventional boundary surveys and construction work to coastline surveys. Surveying is a profession that can take a kid from St. Clairsville anywhere in the world. That's pretty exciting."