"As a graduate of St. Clairsville High School who's lived in Belmont County all my life, going to Belmont College was an easy decision—and so was going into healthcare. My mom, who is also a graduate of Belmont, has been in the field since she graduated. She inspired me to choose the same program. I graduated from the Medical Assisting program with honors in 2021 as a member of Phi Theta Kappa, completed my clinical hours at Doctors Urgent Care, and was hired to work at their Barnesville location.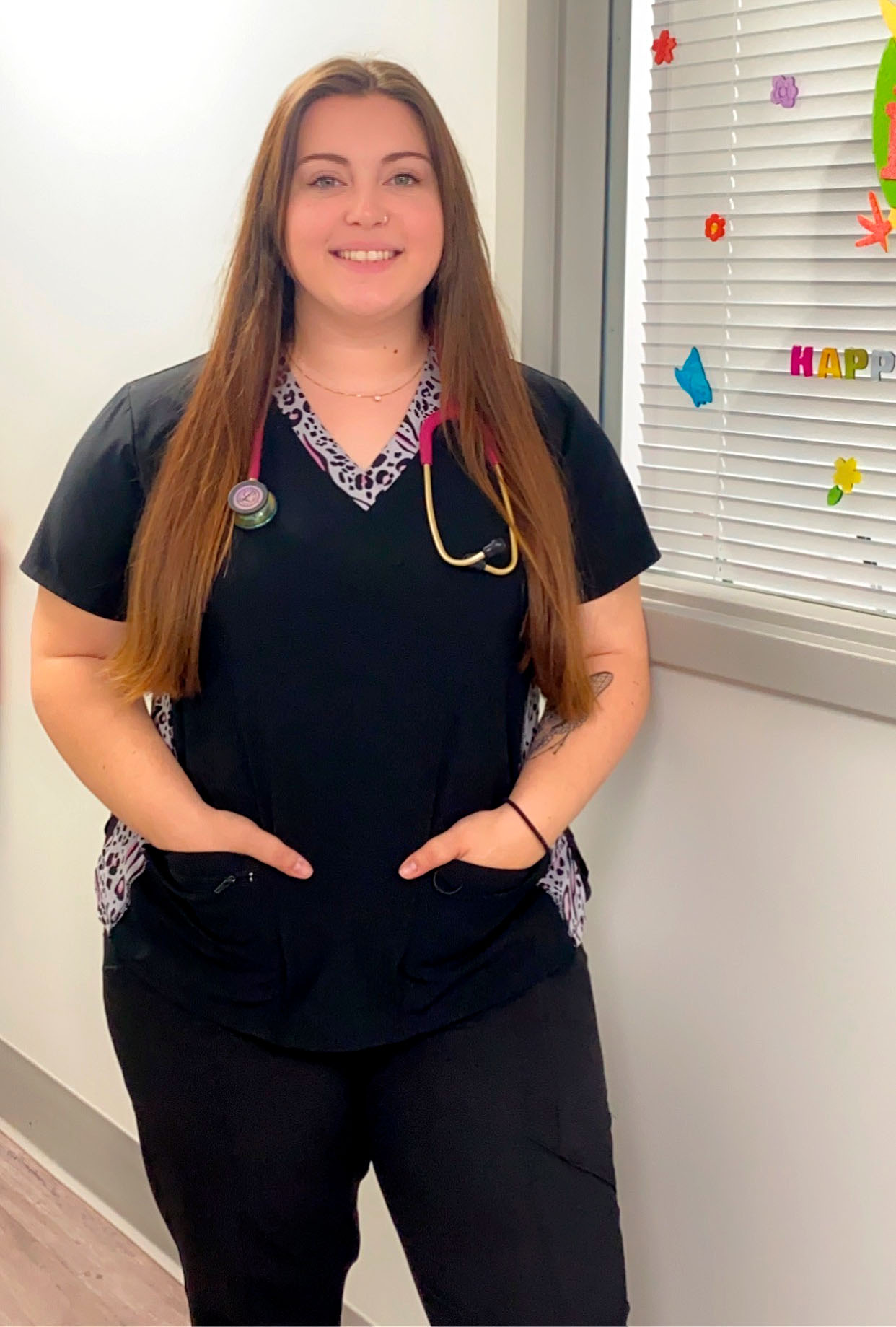 I specialize in the administrative side, but I also work on the clinical side. I handle office referrals, along with prior authorizations for procedures and medications, medical records, scheduling and registering patients. I've became a certified DOT urine specimen collector as well as a certified breath alcohol technician.
What I love about urgent care is that you never know what you're going to see from day to day—and there's never a dull moment. We see the usual things, including sinus infections, common colds and flu, but we also see fractures, burns and other types of injuries.
I plan to continue my education, but for now I'm enjoying where I'm at. I truly love my job. My co-workers are like family. I know in my heart that I made the right decision choosing Belmont College and Doctors Urgent Care. This experience has helped shape my identity and helped me discover exactly who I want to be. My advice for anyone thinking about enrolling in the Medical Assisting program is to go for it, because it opens so many possibilities for advancing in the field."