"I spent much of my childhood in and out of juvenile services and foster homes and dealing with substance abuse. After being sober for 10 years, I decided I needed an education to move forward with my life. I'd tried college a few times after high school, but at age 38 I was determined that this time I'd make it right.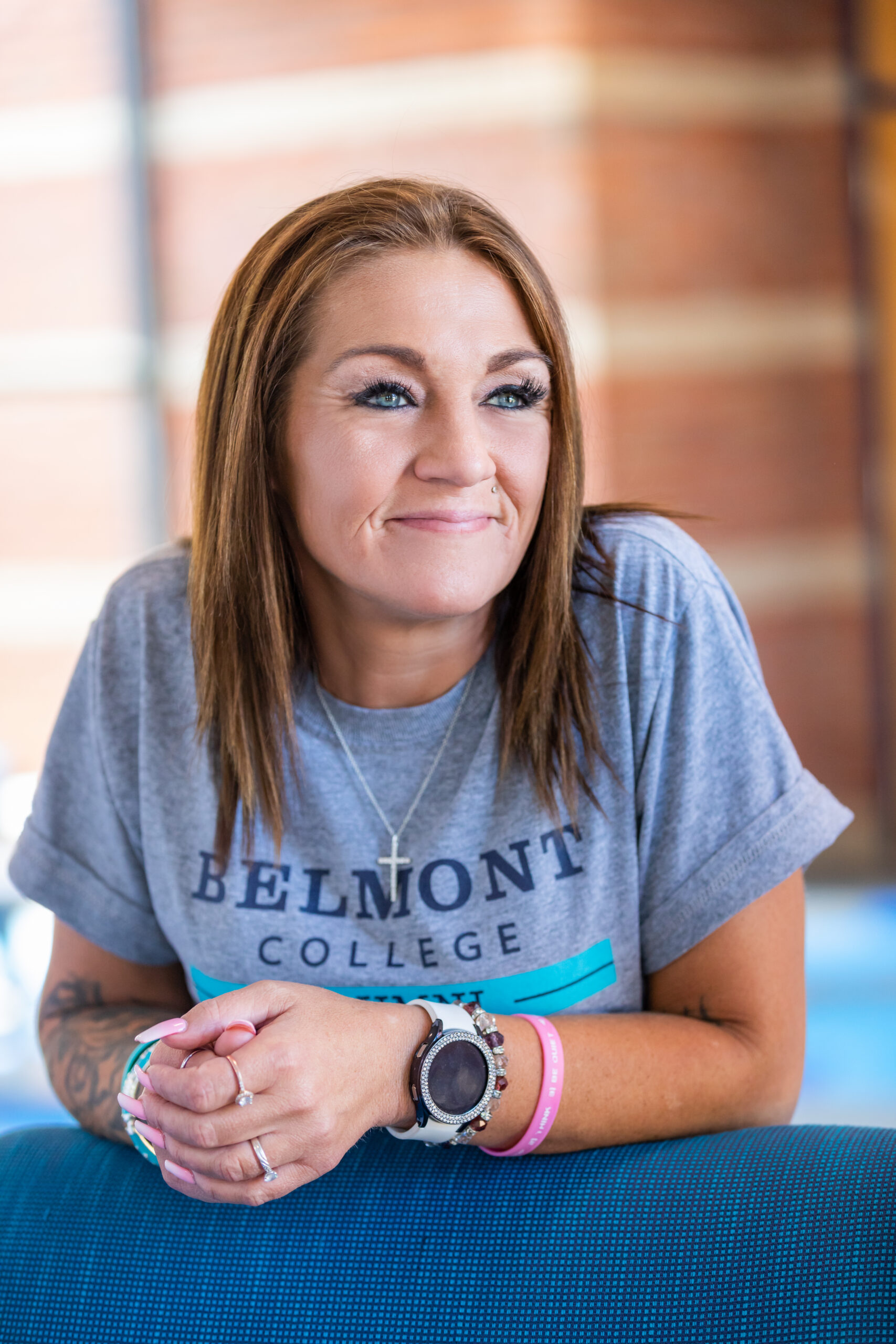 Because of my past and my family's past, I knew the mental health field is where I wanted to be. I started the Chemical Dependency program at Belmont College in January 2020. It wasn't easy at first, but I worked hard and developed a passion for it. The amazing teachers and staff made me believe in myself. They did everything in their power to help me succeed. You might say I'd found a healthy addiction. I was on the honor roll and the Dean's List every semester, eventually becoming president of the Phi Theta Kappa Honor Society. I was asked to write an essay for the College's 50th Anniversary time capsule to be opened in 50 years, and led the pledge of allegiance at graduation. I'm now one of the very few college graduates in my family.
I work for Northwood Health Systems in Wheeling, West Virginia, running an overdose survivors outreach program. I've earned a mental health degree and I'm a certified chemical dependency councilors assistant. I'm also certified in nonviolent crisis intervention and peer recovery. And I'm about to start earning my bachelor's in social work at West Liberty University.
I couldn't have achieved any of this without Belmont College and all the wonderful people there who took me under their wing and treated me like family. It's a wonderful place to begin your journey. My life and who I am are forever changed for the better because of my experience there."