Take the first step.
Whether it's for a better job, your family, or the first step toward a 4-year degree — Belmont has associate degree and certificate programs for everyone. If you are starting, continuing, or relaunching your educational journey, please know you don't have to figure it out alone! We are here to support and advance your education. We encourage you to contact us by calling 740.695.8504 or email admissions@belmontcollege.edu with any questions.

Belmont College is an open-enrollment institution and applying is always free.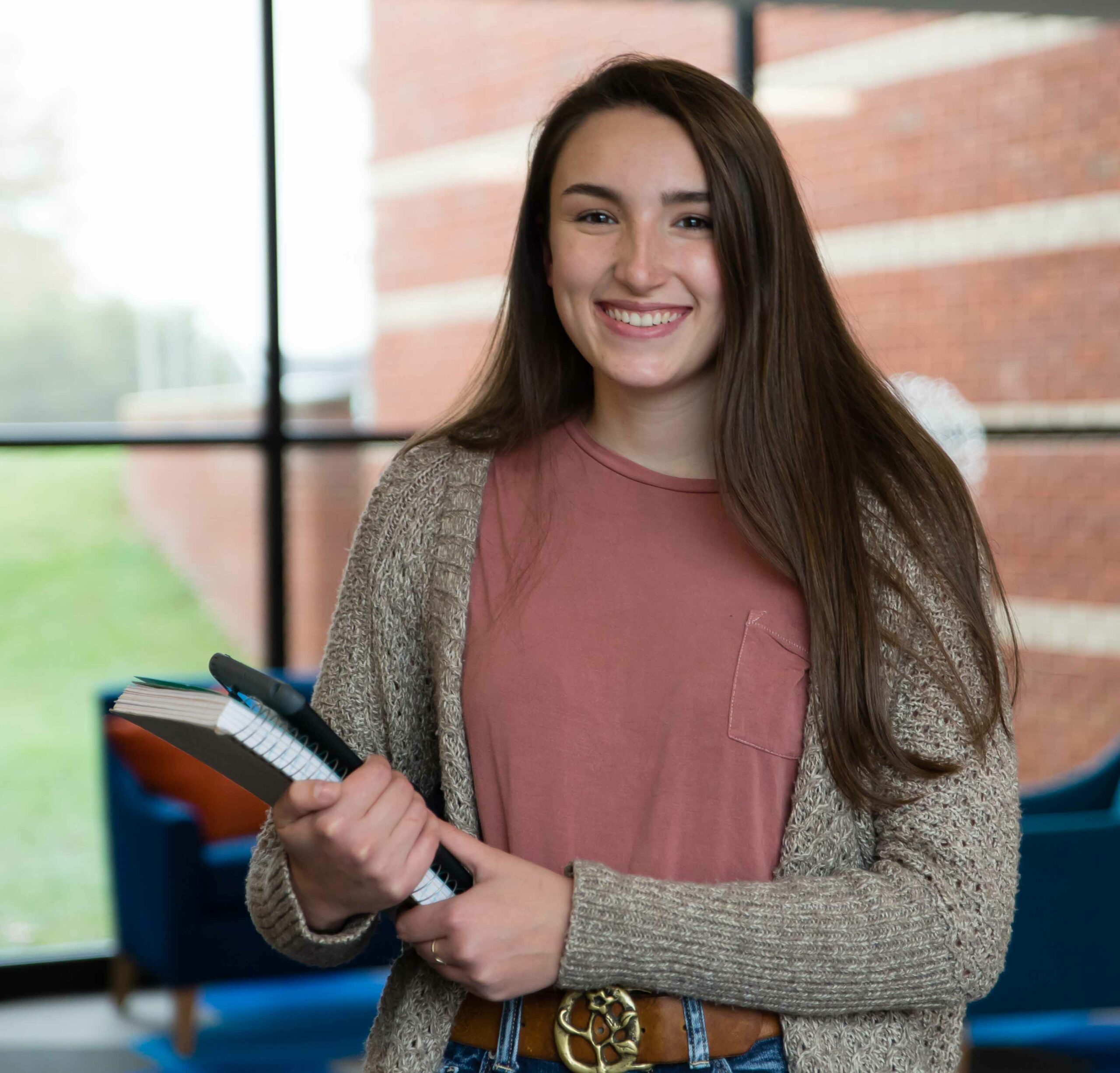 If you're ready to take the first step toward your future, we're ready to help guide you through a process that's simple and easy.
As your high school graduation approaches, you and your family have many important college decisions ahead. Community colleges, like Belmont College, represent a great educational opportunity providing you with a quality education that is affordable and close to home. Belmont College offers Associate Degree and Certificate programs that can prepare you for the workforce or to transfer to a four-year school.
Trustees Scholarship
We established the Trustees Scholarship to make higher education more accessible and affordable for graduates who reside in Belmont, Harrison, and Monroe Counties. Eligible* students who graduated from a high school in the last year and reside in one of those counties, can ELIMINATE tuition at Belmont with the Trustees Scholarship!
*Eligible students must meet residency requirements for Belmont, Harrison, or Monroe Counties in Ohio and have graduated from high school in the academic year prior to their Belmont College enrollment. Students must enroll at Belmont College in the academic year immediately following their high school graduation. Belmont College will apply need-based financial aid towards tuition before Trustees Scholarship money is utilized, and then for tuition only. Students are responsible for cost of fees and books.
College Credit Plus (CCP)
College Credit Plus (CCP) gives students in grades 7-12 the opportunity to take college courses for free and earn high school and college credit before graduating from high school. Students can take up to 30 credit hours per school year, and a total of 120 throughout the program.
College credits can be earned during summer, fall, and spring terms. Courses taken in the summer term count toward the upcoming high school year. Each class and corresponding grade are included in both high school and college transcripts. Flexible class scheduling allows students the ability to enjoy school activities that fit around college classes.
Benefits for students and their families:
Earn high school and college credit for classes taken

Reduce the time and cost of earning college credit

CCP course grades are weighted the same as AP/IB and other advanced standing classes on high school transcript
To learn more, call our CCP advisor at 740.699.3813 or email kkelley@belmontcollege.edu.
See your high school counselor for requirements and application materials.
It's your future. And it starts here.
See how an academic degree and technical training from Belmont College can help you get where you want to go—and become who you want to be.