"I started attending Belmont when I was a junior in high school. I enrolled in the College Credit Plus program to get a head start on my general education courses. After finishing high school with two years of CCP courses, I continued my Belmont journey with a year of general education courses before being accepted into the Radiology program.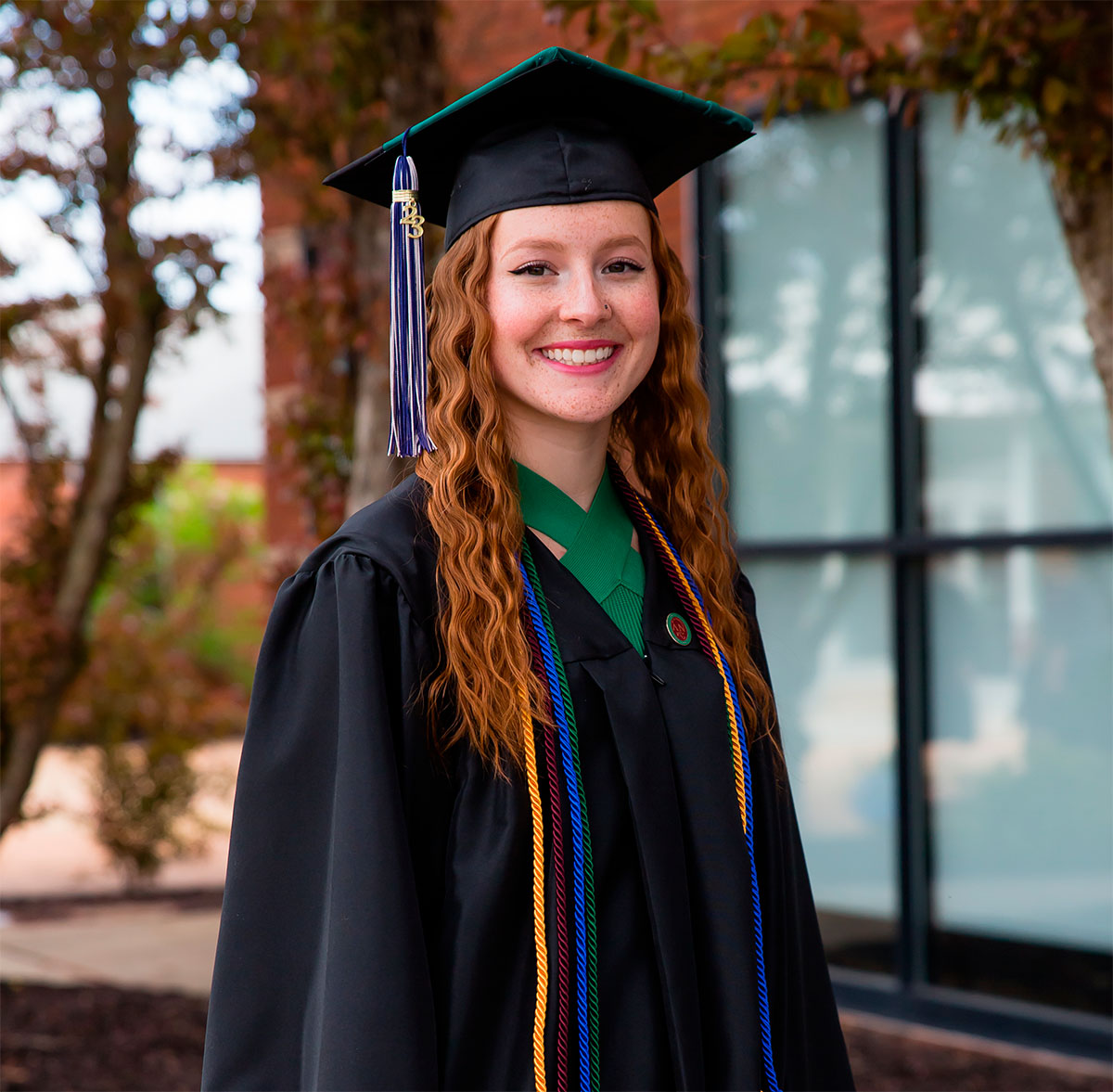 I chose Belmont because it's nearby, so I could pursue my education while living at home.  Belmont is so affordable that I graduated with zero debt. The School also had tons of programs and degrees to choose from. I picked Radiology because it's such a versatile field. I can go anywhere and specialize in a modality like CT or MRI.
My instructors were awesome. I couldn't have asked for better mentors. They were so knowledgeable and determined to help us and ensure that we pass our boards. I wouldn't be where—or who—I am without them. The program is structured so that you can learn everything you need to know a full semester before taking the boards, then spend the last semester reviewing materials. It worked for me—I passed my boards on the first try.
I graduated this spring with an Associate of Applied Science in Radiologic Technology degree, and started a job as an X-ray technologist at Ruby Memorial Hospital in Morgantown, West Virginia.
I plan to stay with X-ray for two years, then go back to school. I'm not sure which modality I'll choose, but with my career path the opportunities are endless.
To who's thinking about attending Belmont, I say 'just do it.' If you are a high school student, I highly recommend starting with the CCP program. Belmont is a great college filled with great people at a great price. You can't beat it."