"After completing my undergraduate degree in architecture, I spent a couple years taking botanical illustration classes while waitressing in my hometown of New York City. I had a strong desire to be working with my hands and learn an historic trade. Several people I'd met in the preservation field recommended Belmont College's Building Preservation/Restoration (BPR) program. After doing a little research, I knew it was exactly the place for me.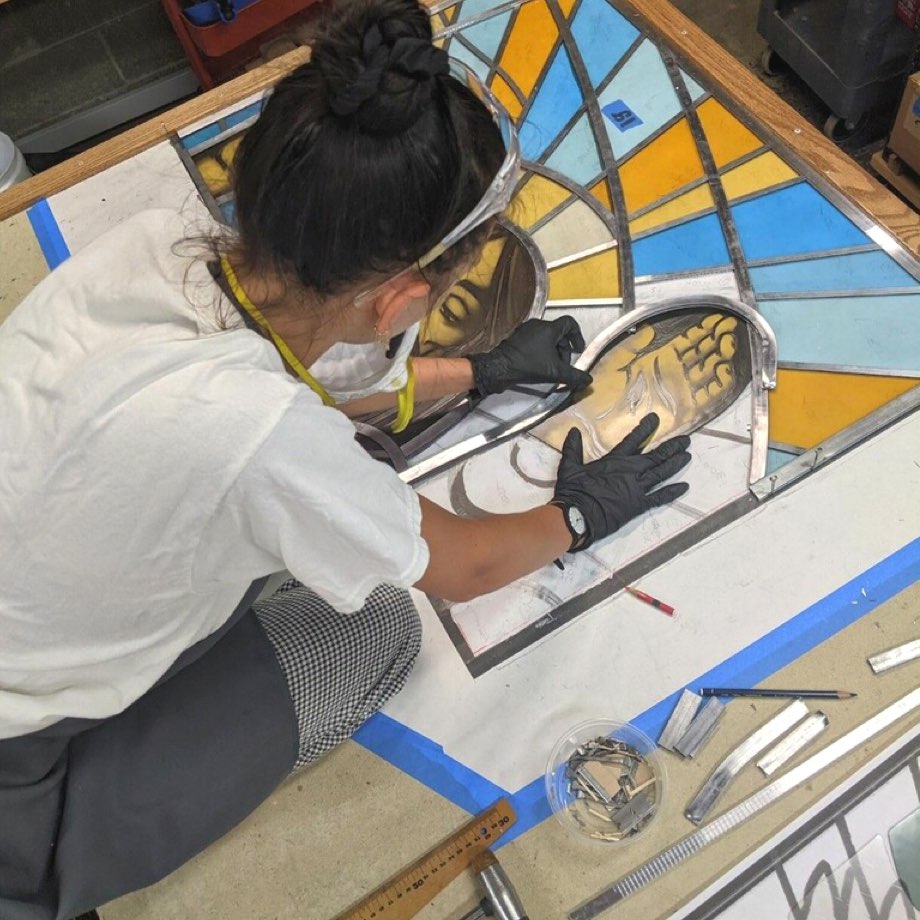 I enjoyed the small, intimate class sizes and how they combined the hands-on and technical sides of preservation. But my favorite thing about the BPR program—something I didn't see anywhere else—was the range of skills we developed, including plasterwork, stained glass, decorative finishes, woodworking, ceramics, and masonry.
As I was completing my degree, I was offered an internship position at stained glass restoration studio, Sevonty Restoration in Detroit. I was able to complete my final capstone project as an internship. It was an incredible experience that immersed me in the real world of preservation.
I'm now working as a conservation technician with John Canning Company, a well-respected preservation company in Connecticut. I'm endlessly grateful for the experience I had at the BPR program. It not only gave me a thorough introduction to many historic trades but connected me to a large community of alumni who've excelled in the trades fields since graduating. Belmont's BPR program is the best decision I ever made."