"When I was in my mid-20s, I found myself living in Wheeling, West Virginia working on my 1930's Craftsman style home and considering a career change.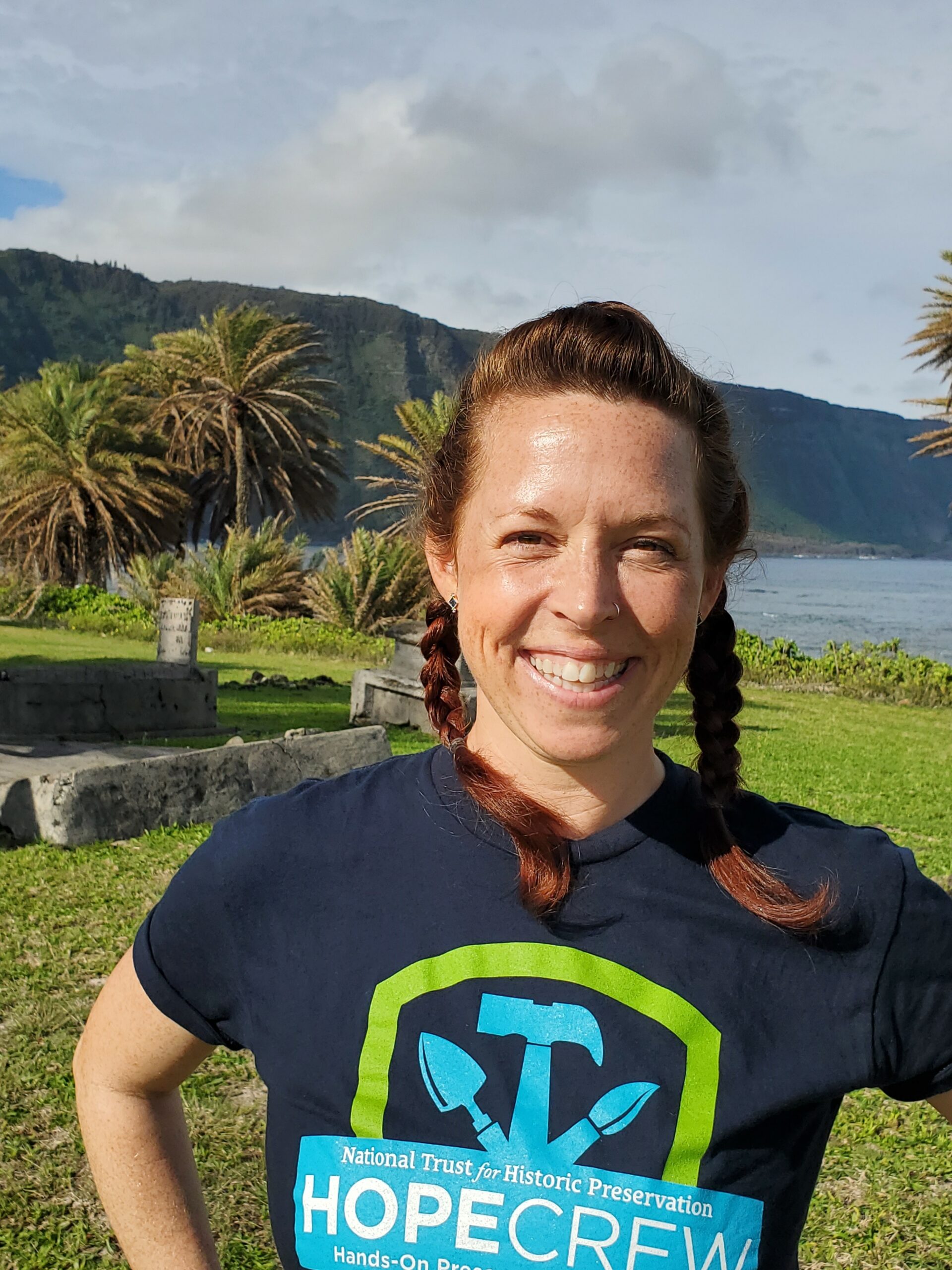 I thought photography might be what I was looking for. But I realized I was always photographing old buildings—their architectural ornamentation, windows, and rubble foundations. Many of Wheeling's historic buildings were in severe disrepair and being torn down by the city. I wanted to help but didn't know how. Then I happened to meet a woman studying building preservation at Belmont College. It was like a bolt of lightning.
Soon I was enrolled in the Building Preservation/Restoration. My instructors gave me the inspiration and encouragement, along with theoretical knowledge and hands-on skills, to pursue a career in the building preservation trades. Right after graduation I was hired as site director at a national landmark. While working there, I got involved with the National Trust for Historic Preservation's HOPE (Hands-On Preservation Experience) Crew program, which offers training opportunities to a young, diverse audience. I was hired as manager of the HOPE Crew in 2019. It's been an incredible dream to share my passion for historic buildings. Knowing that I get to pass along the skills shared with me and inspire a new generation to explore building preservation trades is an honor. I thank the BPR program for setting me on this path.