"I went from River High School in Hannibal, Ohio to Belmont College, just a few miles from home. When I started out at Belmont, I wasn't sure what program was right for me. But I decided to give nursing a try.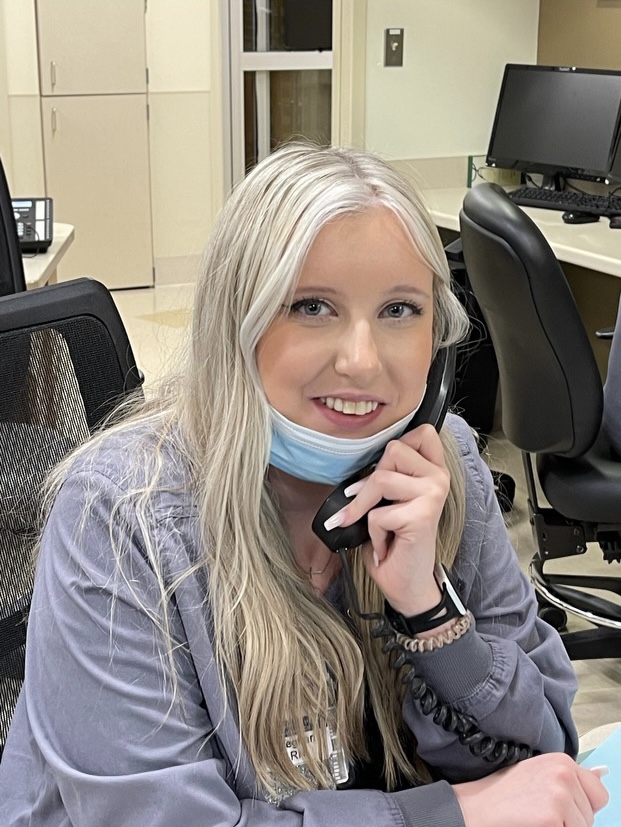 One requirement to get into the Registered Nursing program was to finish the State Tested Nursing Assistant (STNA) course. Once I started working as an STNA at a nursing home, I knew this was what I wanted to do.
The nursing instructors at Belmont helped teach us and guide us throughout the program, from lectures and simulations to clinical experiences in a hospital. My experience helped prepare me to be the nurse I am now. Nursing school isn't easy, but I can honestly say it was so worth it.
I now work as a pre-op/post anesthesia care unit nurse at Marietta Memorial Hospital, not far from where I grew up. I'm so grateful that I chose the path I did. Thanks to Belmont's affordable tuition and a few scholarship opportunities, I was able to graduate without any student debt. I earned my Associate Degree Nursing (ADN) degree at Belmont in 2021. To be 22, without student loans, and working at a job I love is a great feeling. I encourage anyone thinking about nursing to look into the program at Belmont College."