"I started taking Belmont classes my senior year at St. Clairsville High School through College Credit Plus. I chose Belmont because it's close to home, it's affordable, and it allowed me the flexibility to balance my work and class schedules. I knew I wanted to work in healthcare management and earning degrees in both healthcare and business seemed like the perfect way to open that door.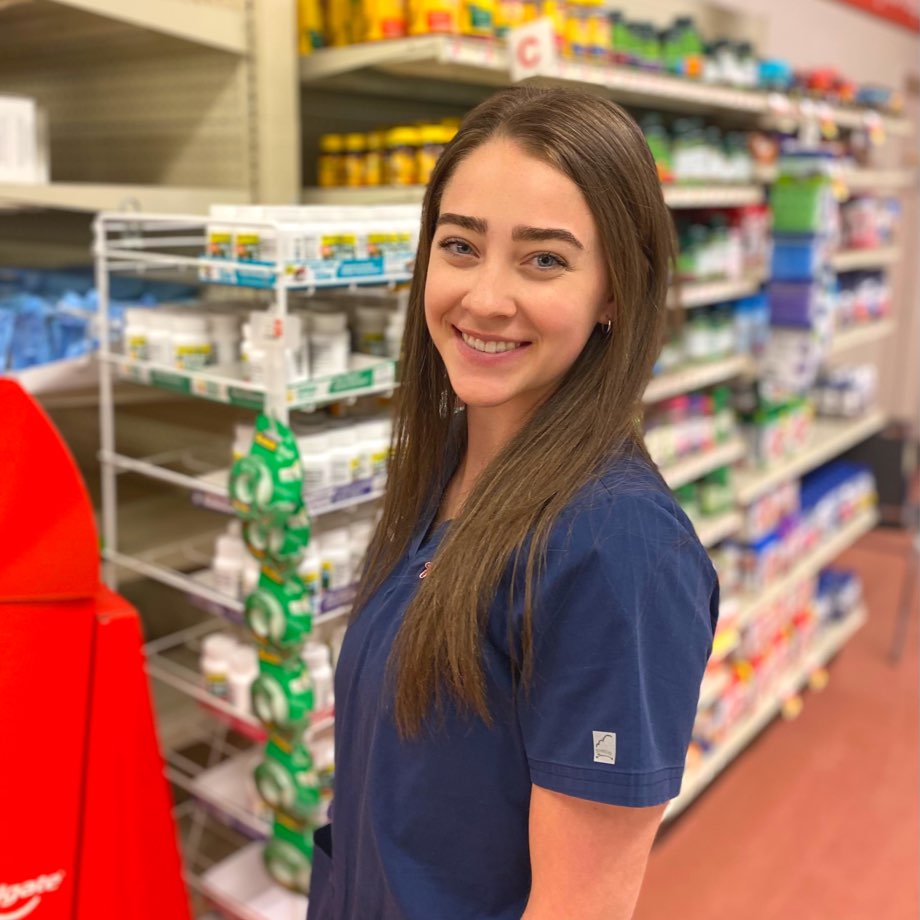 I started classes in the Fall of 2020, simultaneously working toward my Business Administration & Leadership degree, Allied Health Administration degree, and Medical Coding certificate. I was lucky enough to be awarded a Trustees Scholarship, which has covered the cost of my tuition for every program.
My healthcare studies prepared me for many different potential careers. I've learned medical terminology, legal and ethical responsibilities, anatomy and physiology, and patient care skills. In my business studies I've learned the financial aspects of running a company, management practices, and communication skills. Together, they've prepared me for the job I have now, as well as my long-term goals.
I'm working as a registered pharmacy technician at a local retail pharmacy. It may seem like my job is strictly healthcare-oriented, but there are many business aspects, from profit analysis to inventory. With my work experience and degrees in business and healthcare, my hope is to earn a healthcare management position."