"Even though I'd earned two college degrees, I was working as a restaurant server—and enjoying it. I realized that I loved interacting with people every day. That feeling, combined with the experience of seeing my grandfather deal with health issues, led me to decide on a nursing career. I enrolled in Belmont's State Tested Nursing Aide program, then moved to the Licensed Practical Nursing program.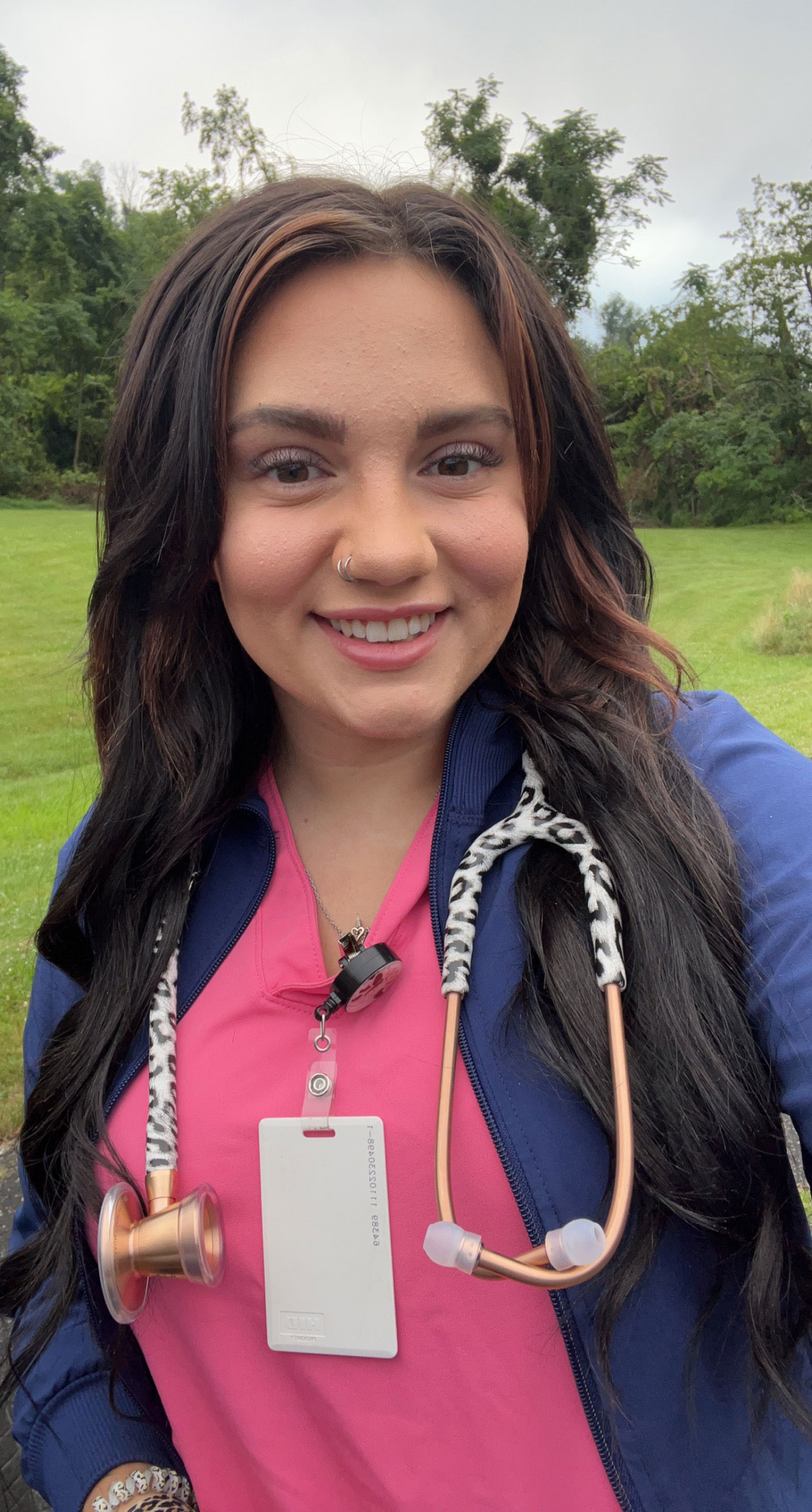 My nursing education truly transformed me. The classroom lectures, hands-on learning, and knowledgeable and accessible faculty enriched the experience. I was at Belmont when COVID-19 started and we all entered an unknown world. Our instructors went the extra mile to make sure my class could graduate with remarkably little disruption. I think that says a lot about Belmont.
I graduated with a Licensed Practical Nurse degree in October 2020 and passed my NCLEX (National Council Licensure Examination for Registered Nurses) right before Christmas. Today, I'm a licensed practical nurse supervisor at Good Shepherd Nursing Home in Wheeling—and a student working toward becoming a registered nurse. I see myself taking more nursing classes and one day earning my NP.
In the meantime, I'm doing what I love. Serving people by doing the most rewarding work every day."