Students Hold Holiday Toy Drive to Donate to Belmont County Job & Family Services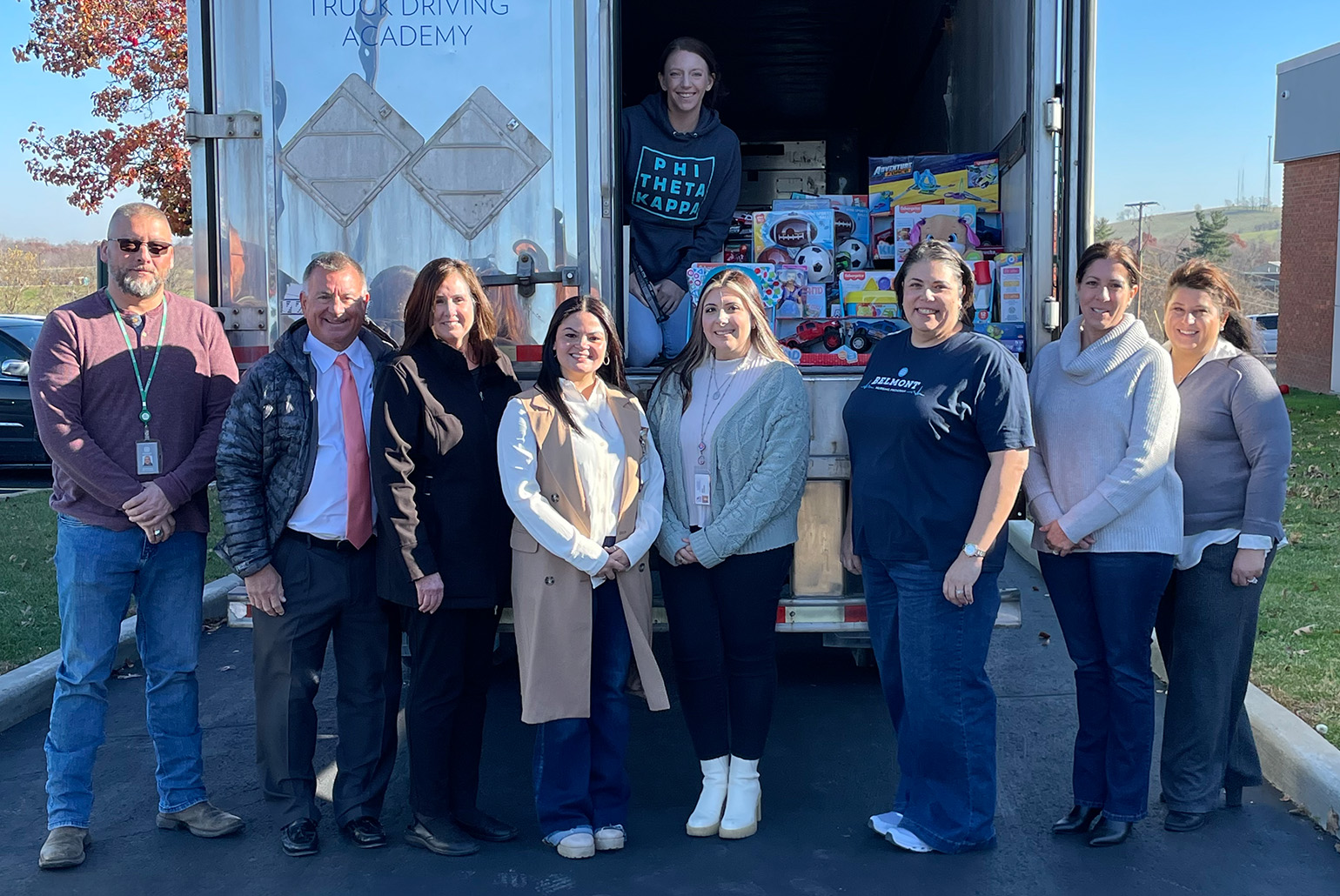 St. Clairsville, OH (November 13, 2023) — With the holidays fast approaching, Belmont College students are collecting new, unwrapped toys to donate to local families in need.
Beta Theta Mu, Belmont's chapter of Phi Theta Kappa (PTK) and the Student Nurses Association (SNA) are co-hosting a "Stuff-A-Truck" toy drive. They are working to collect toys for children to donate to Belmont County Job & Family Services for the holiday season.
At the College's Main Entrance, one of the College's CDL Truck Driving Academy trailers is parked to collect the donations. Donations are being collected November 13th – December 8th during Belmont College business hours.
For more information about Belmont College, visit www.belmontcollege.edu.
# # # #