Belmont College Inducts Radiology Honor Society Students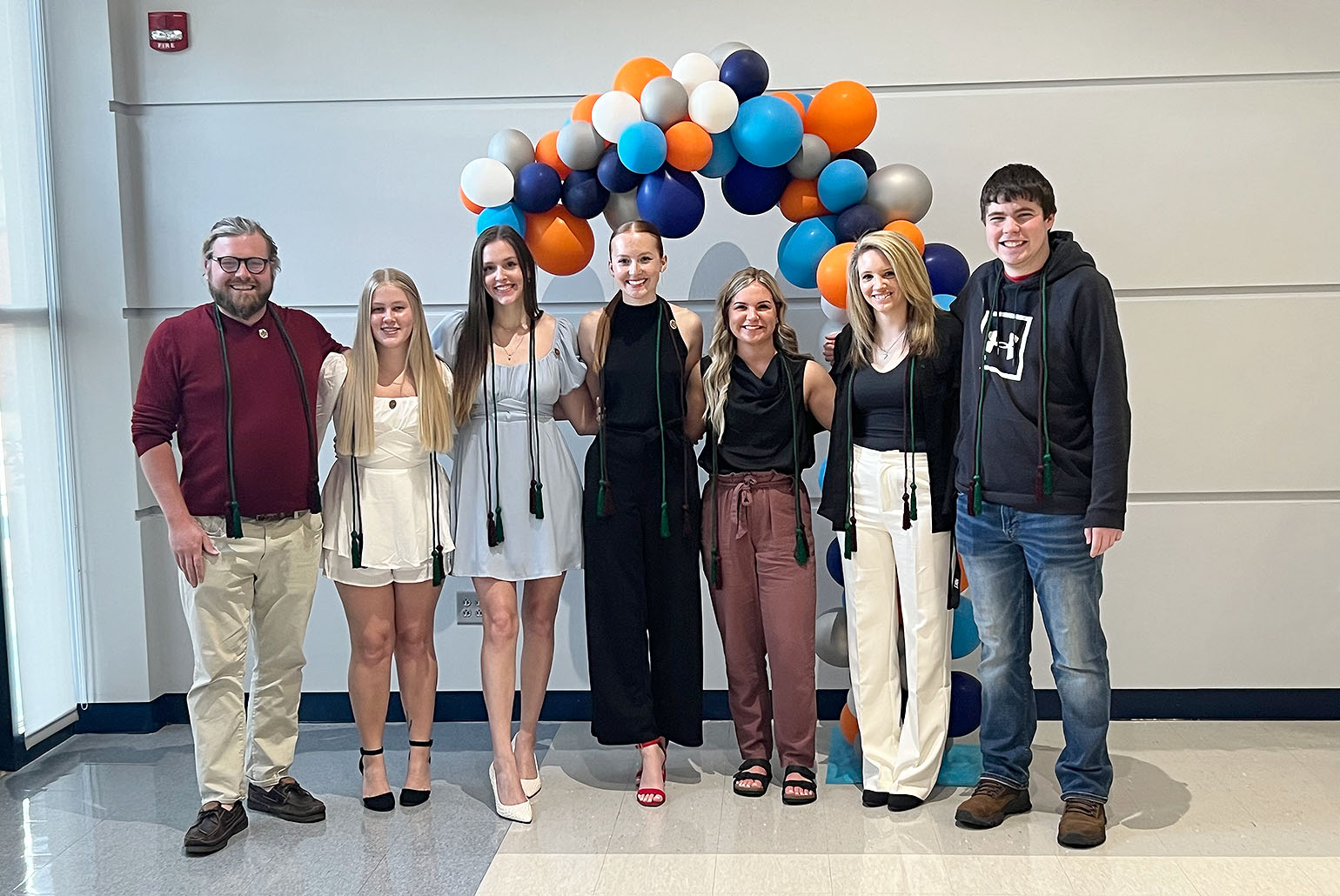 St. Clairsville, OH (April 28, 2023) — Belmont College is pleased to announce that eight students were recently inducted into Lambda Nu (LN), the national honor society for radiologic and imaging sciences.  A grade point average of at least 3.5 is required over the first three semesters of the program for induction into LN and the student is required to maintain a 3.5 for the remainder of the program.
LN National Honor Society was founded in 2001 by a radiologic technologist and radiology educator at Arkansas State University, which serves as LN's home base. Since its inception, LN now has chapters in 241 radiology programs across 46 states, nine of which are in Ohio. Lambda Nu is the only honor society for the Radiologic and Imaging Sciences in the country and currently holds 27,572 members.
Lambda Nu's name is derived from the lower-case Greek characters in the formula "ln," which represents the physics of the inverse relationship between wavelength and frequency an essential parameter across the diversity of modalities comprising the professions.
A ceremony was held at Belmont's Main Campus in St. Clairsville, Ohio on April 27, 2023, in Dowler Hall.
The students who were inducted and their hometowns are as follows:
Barnesville: Jaiden Butler
Clarington: Morgan Miller
Freeport: Brittani Ryser
Sardis: Jessica Fox
St. Clairsville: Clayton Kleevic; Trenton Powell; Janelle Robson
Wheeling: Emily Nelson.
# # # #