Belmont College Inducts Honor Society Students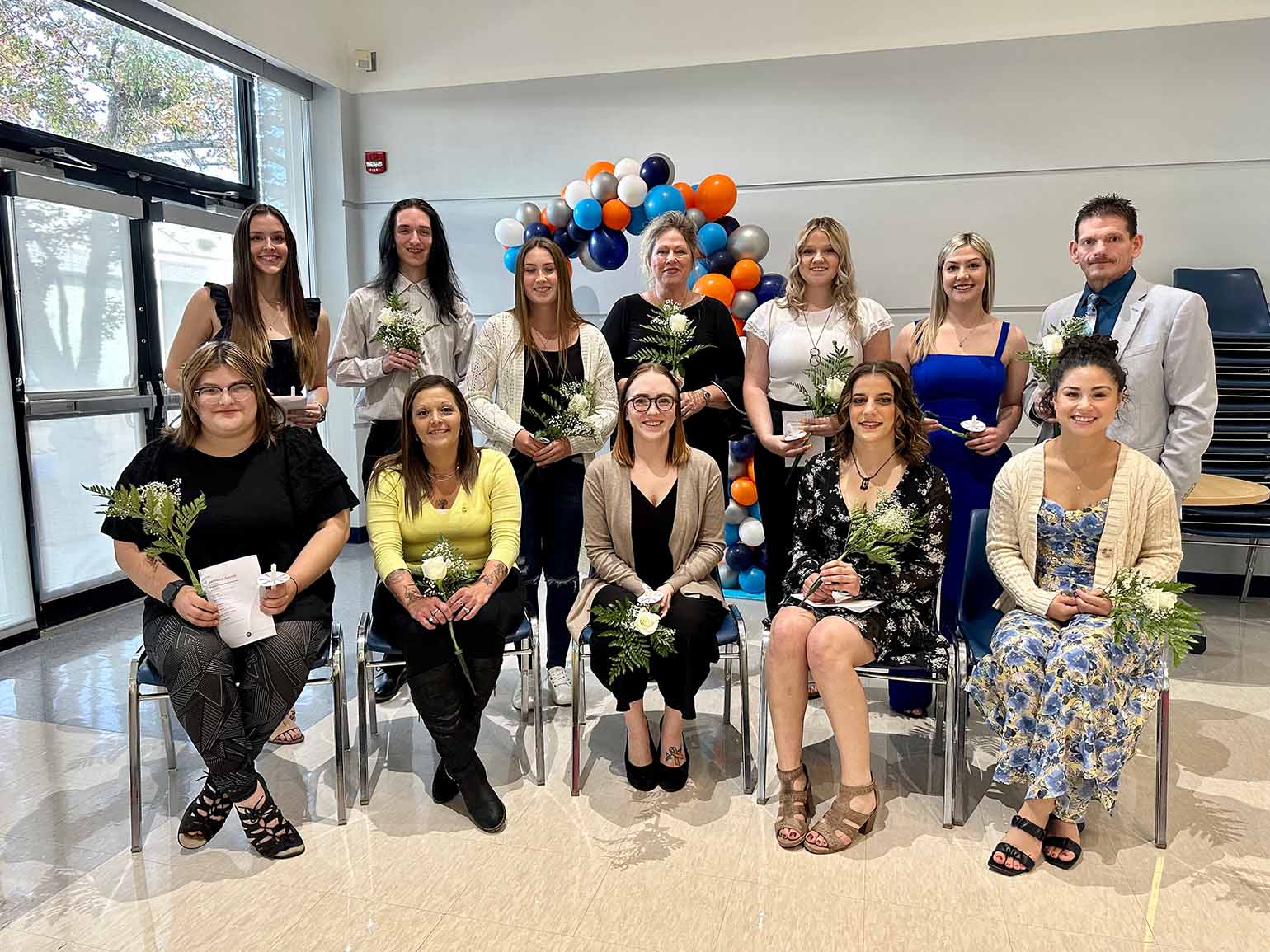 St. Clairsville, OH (April 25, 2023) — Belmont College is pleased to announce that 26 students were recently inducted into Beta Theta Mu, Belmont's chapter of Phi Theta Kappa (PTK). Induction into PTK, one of the most prestigious international honor societies in the country, recognizes academic achievement of students at two-year colleges. A grade point average of at least 3.75 is required for induction into PTK and the student must continue to maintain a 3.5 GPA.
PTK's mission is to recognize and encourage the academic achievement of students and provide them with opportunities for individual growth and development through participation in honors, leadership, service, and fellowship programming.
A ceremony was held at Belmont's Main Campus in St. Clarsville, Ohio on April 24, 2023, in Dowler Hall.
The students who were inducted and their hometowns are as follows:
Adnea: Kassidy George
Barnesville – Ashley Carter
Beallsville – Heidi Mobley
Bellaire – Jenna Miller
Belmont – Madison McFarland; Isabella Westfall
Bridgeport – Alizabeth Lude; Brenden Marcum; John Tully
Clarington – Myla Ivy
Flushing – Travis Sells
Jacobsburg – Christine Horne
Lore City – Pamela Hayes
Martins Ferry – Caitlyn Marshall; Shelby Thomas
Morristown – Morgan Camp
New Athens – Allision Bradley
Shadyside – Kelsey McGuire
St. Clairsville – Courtney Ault; Megan Ball; Kayla Bibbee; Brooke Chamberlain; Destiny Heatherington; Kathryn Mosa
Wheeling – Emily Nelson
Woodsfield: Emily Byler
Yorkville – Link Szafran
# # # #