Belmont College Completes Construction of Live Burn Building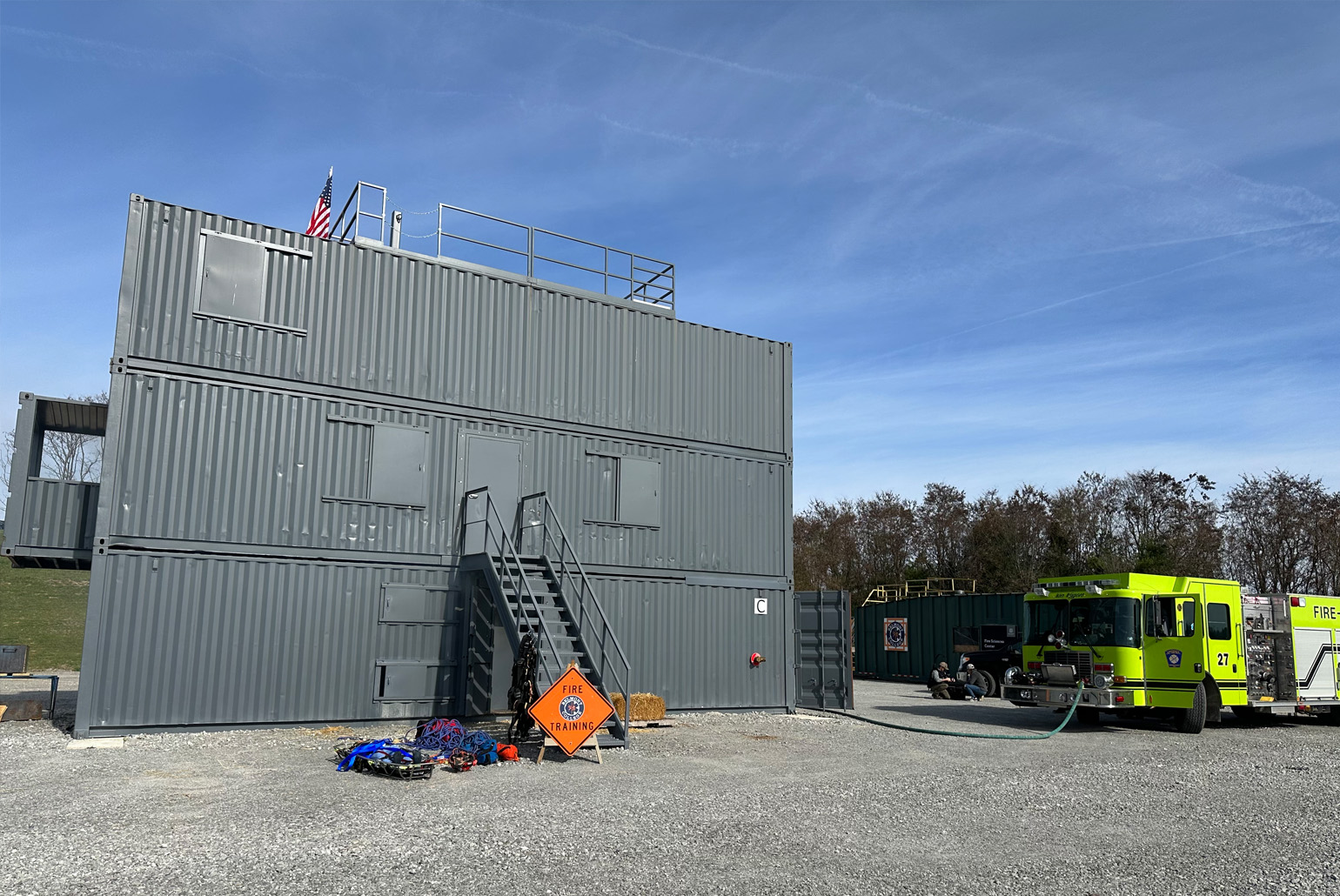 St. Clairsville, OH (November 8, 2023) – Belmont College is pleased to announce that construction has been completed on a new Live Burn Building that will assist with training firefighters through the College's Firefighter and EMS (Emergency Medical Services) first responder programs.
According to Ailsa Vogelsang, Director of EMS/Fire Programs, "This facility will provide our students with live fire training for structure fires, flammable gas, and flammable liquids. Additionally, it will be used for confined space instruction, search and rescue operations and rope rescue education. The building can also be used for forcible entry and tactical entry training with law local law enforcement."
The structure was approved by the Ohio Division of EMS, Office of Fire Services on September 18, 2023 and the first training with a live burn took place on November 8, 2023.
Recent Ohio rule changes requiring NFPA (National Fire Protection Association) safety regulated and inspected burn buildings have left a vacuum for this type of training in our region. Currently, there are very few approved burn building structures within a 10-county radius of Belmont County, which places an undue burden of travel time and expenses on students. Rental of an approved structure is expensive, with costs in excess of $5,500 per day and is cost prohibitive to training level one and two firefighters, resulting in a shortage of qualified providers in this region.
"The use of this training facility will provide much needed training for local fire departments, many of which are volunteer based, as well as local law enforcement," said Vogelsang.
The Burn Building, located directly behind the College's Mechanical Technical Center at 68633 Bannock Road, St. Clairsville, Ohio features the following:
5 – 40′ Containers
4 – Training Levels
2 – Rappel Stations
3 – Roof Hatches
5 – Doors
2 – Forced Entry Doors
6 – Windows
2 – Interior Staircases
2 – Exterior Staircases
2 – Balconies
2 – Decks with Handrail
1 – 16'X16′ Hi-Wall Maze
1 – Drop Ladder with Hatch
2 – Bar Gated Decks
2 – 14'X8′ Burn Rooms
3 -Burn Doors
2 – Burn Windows
1 – Roof Pitch Simulation
Belmont College has been a chartered fire school for nearly three decades and is conveniently located off of I-70 in St. Clairsville, Ohio. Additionally, the College owned the property for development.
# # # #