"I grew up in the Ohio Valley playing sports, hanging out with friends and family, and dreaming of moving away. After high school, I briefly attended a technical school in Pittsburgh, spent seven years waiting tables, then moved to San Francisco, determined never to come back. Then, unexpectedly pregnant, I packed up and headed back to the Valley. After five more years of waiting tables, at age 31, I decided it was time to change my life and. I enrolled at Belmont College to study welding—and get out of my comfort zone.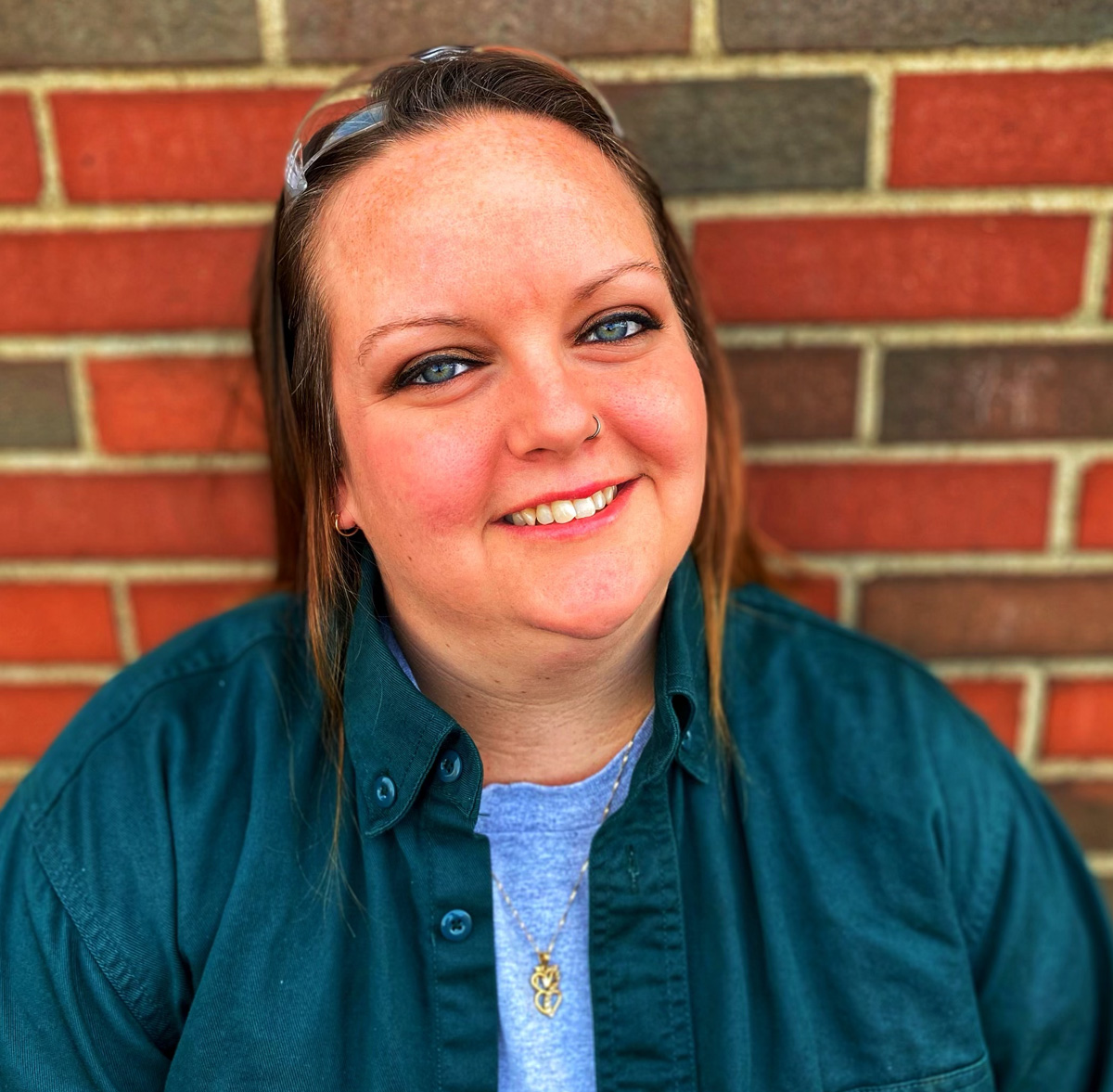 I immediately fell in love with welding. What hooked me was the adrenaline of creating sparks, the beating on metal, and the possibility of creating new things. Getting dirty was a bonus.
I studied whenever I could, while working weekends. I was lucky to have a phenomenal support system—parents who watched my daughter when I stayed late at school, classmates who helped by sending me assignments when I couldn't get to class, and my friends and my instructors. Together, they helped me succeed.
After graduating in May 2021 as a certified welder with an Associate's of Applied Science in Welding Technology, Belmont College offered me a position as a welding lab aide. The hours worked well with my daughter's school schedule. For two years I was able to apply what I'd learned, helping teach students, run the lab, and more.
Then came an even bigger opportunity. The coal mining company American Consolidated Natural Resources came to the school to speak to students about the industry and offer internships. They offered me my first job as a welder. I'm launching my career repairing and rebuilding coal mining equipment using flux core welding.
I plan to work my way up in the company. And to show my daughter that with hard work and determination you can succeed in anything you put your mind to."