We learn by doing.
Offered since 1989, Belmont's national award-winning Building Preservation & Restoration (BPR) program has become one of the most recognized of its kind in the nation. This isn't sitting at a desk. You'll study technical and traditional historic preservation in a real-world setting. The program combines theoretical and hands-on learning, giving you the opportunity to apply your critical thinking skills to actual restoration projects similar to the ones you'll take on as a professional.
Armed with theoretical knowledge, hands-on skills, and a passion for their craft, many of our graduates have gone on to the Historic Preservation Training Center of Frederick, Maryland, where they work on sites of national importance across the country, including Arlington National Cemetery, Independence Hall, and the White House. BPR graduates have also found employment with:
The National Park Service's Preservation Training Center
Private preservation contractors
Statewide non-profits
Historic house museums such as Frank Lloyd Wright's Fallingwater, Graceland, Montpelier, Stratford Hall, Mount Vernon, Lyndhurst, and Monticello, among others.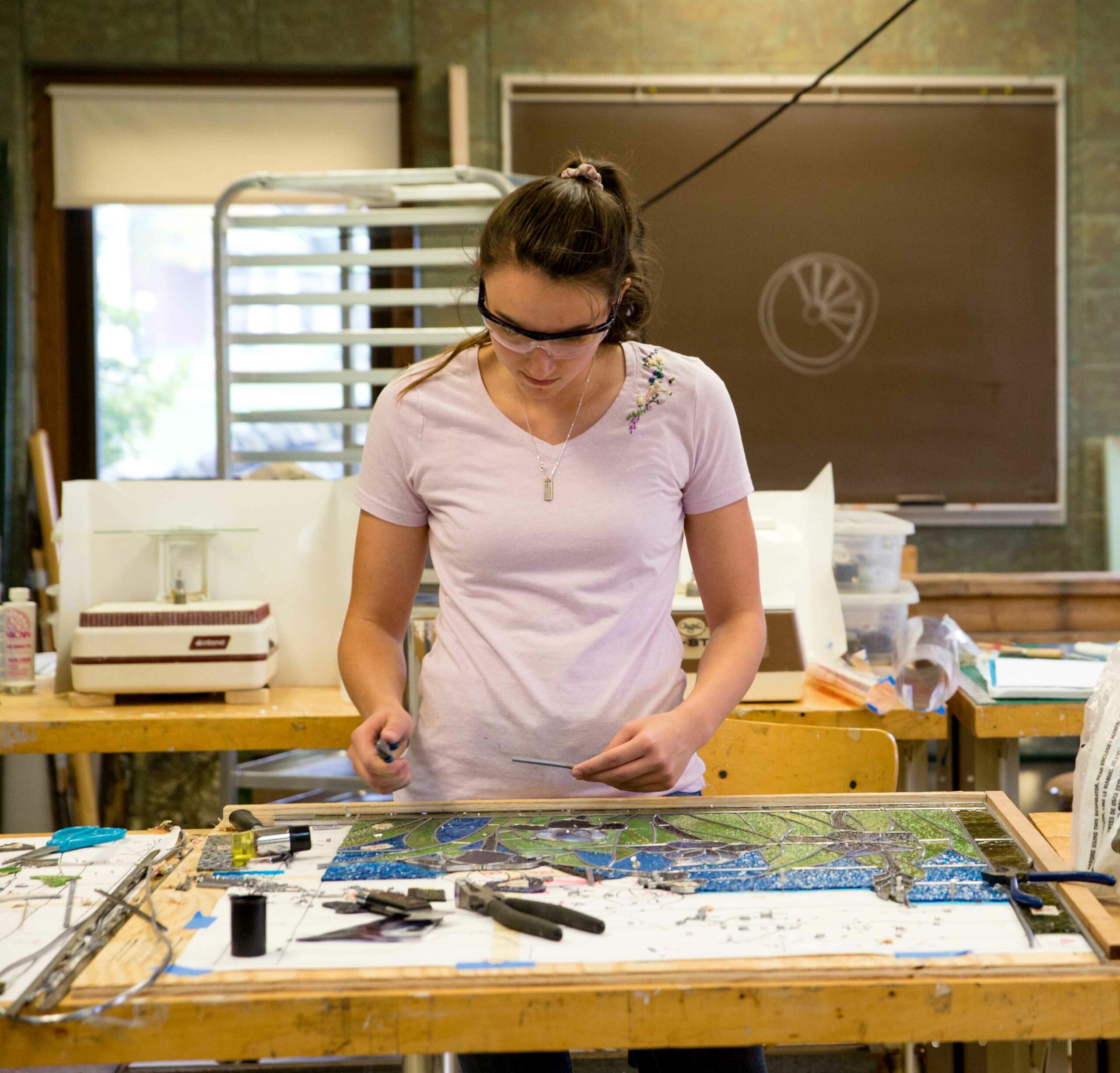 What you'll learn:
Learn the technical side of historic preservation as well as the traditional trades.

Understand the materials, concepts and techniques used in preserving historic buildings.

Gain a basic architectural vocabulary.

Work with traditional and modern building materials, learning how they deteriorate and how to stabilize and repair them.

Sharpen your skills in workshops and on-site.

Construct and repair stained-glass windows, wooden windows & doors, plaster cornices and medallions, and more.
Possible Careers:
Traditional tradesperson
Preservation specialist in historic house museums
State preservation offices and statewide non-profits
Pursue an advanced degree in art, architecture, architectural history, history, historic preservation, or planning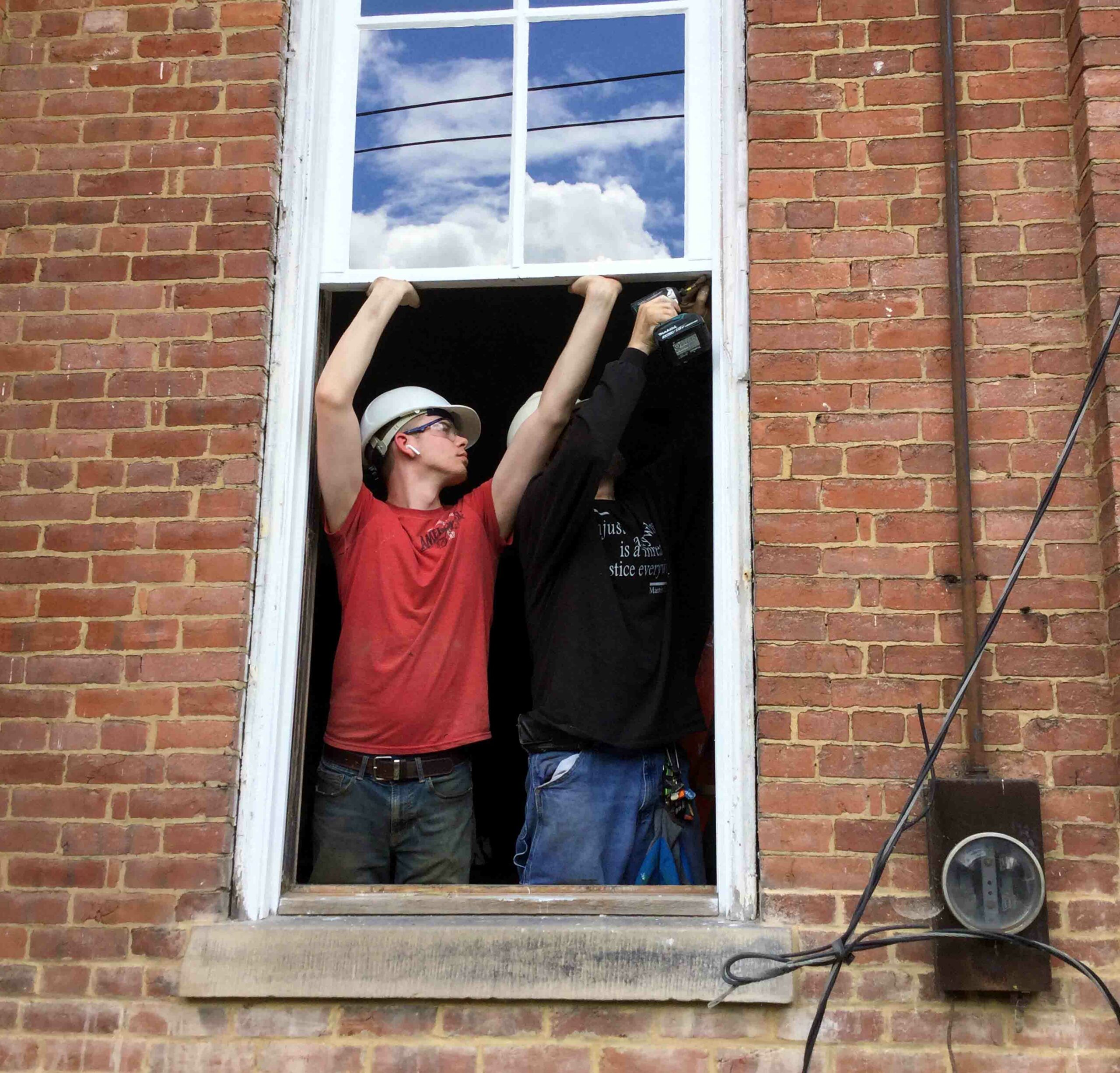 Accreditation
The program is a member of the National Council for Preservation Education, a national organization of colleges and universities offering undergraduate and graduate certificates and degrees in historic preservation and allied fields.
2+2 Options
We work with students looking to pursue a higher degree on a case-by-case basis. In the historic preservation field, Belmont College's reputation virtually assures transfer acceptance at the undergraduate level and has also helped many students with bachelor's degrees gain acceptance to the graduate program of their choice. Belmont grads have gone on to pursue degrees in architecture, architectural history, fine arts, community planning, and more.
Graduate students from top historic preservation programs across the country also come to Belmont for one year to learn the technical side of historic preservation and become familiar with traditional trade practices. Belmont's hands-on technical education combined with a graduate degree in Historic Preservation is the perfect combination if you are looking to become the Preservation Director at an historic house museum or work in the technical review department at a State Historic Preservation Office.

David R. Mertz
Director Dave Mertz has led the Building Preservation/Restoration Program since its inception in 1989, guiding it to its status as a national model for trades-based technical education in historic preservation that has been emulated across the country. He's been engaged in historic preservation at the local, state, and national level.
He has served eight years as Chair/Chair Emeritus of the National Council for Preservation Education; on the advisory board of the Preservation Leadership Institute of the National Trust for Historic Preservation; on the editorial board of Preservation Forum; as a board member and vice-president of Heritage Ohio and the Ohio Preservation Alliance. Mertz has also served as President of the Preservation Trades Network, which awarded him the 2014 Askins Lifetime Achievement Award. In 2017 he was honored with the James Marston Fitch Lifetime Achievement Award by the National Council for Preservation Education. Mertz lectures frequently on building pathology and American architectural history and is a nationally-published author of numerous articles on trades education.
"A laborer works with his hands; a craftsman works with his hands and his mind; an artist works with his hands, his mind and his heart."
Professor David R. Mertz
Building Preservation/Restoration Program Director
It's your future. And it starts here.
See how an academic degree and technical training from Belmont College can help you get where you want to go—and become who you want to be.